The journey to the intelligent enterprise
The role of technology and innovation in the evolving economy of experience is now more important than ever to the success of businesses. As demand for better experiences grow, businesses need to focus on their core business and adapt to change, rather than concentrating on technical building blocks.
In our age where data plays a vital role in all decision making and business processes, having the ability to manage data and turning insights into action are the absolute keys to customer success. As business data grows exponentially, companies find countless opportunities to redesign business processes through data-driven innovations.
Over the past 50 years, technology has evolved significantly. We have gone from industrial automation to business process automation to digital transformation. Today we are in the era of intelligence. Technologies like artificial intelligence, machine learning, IoT, advanced analytics and blockchain are fast becoming mainstream.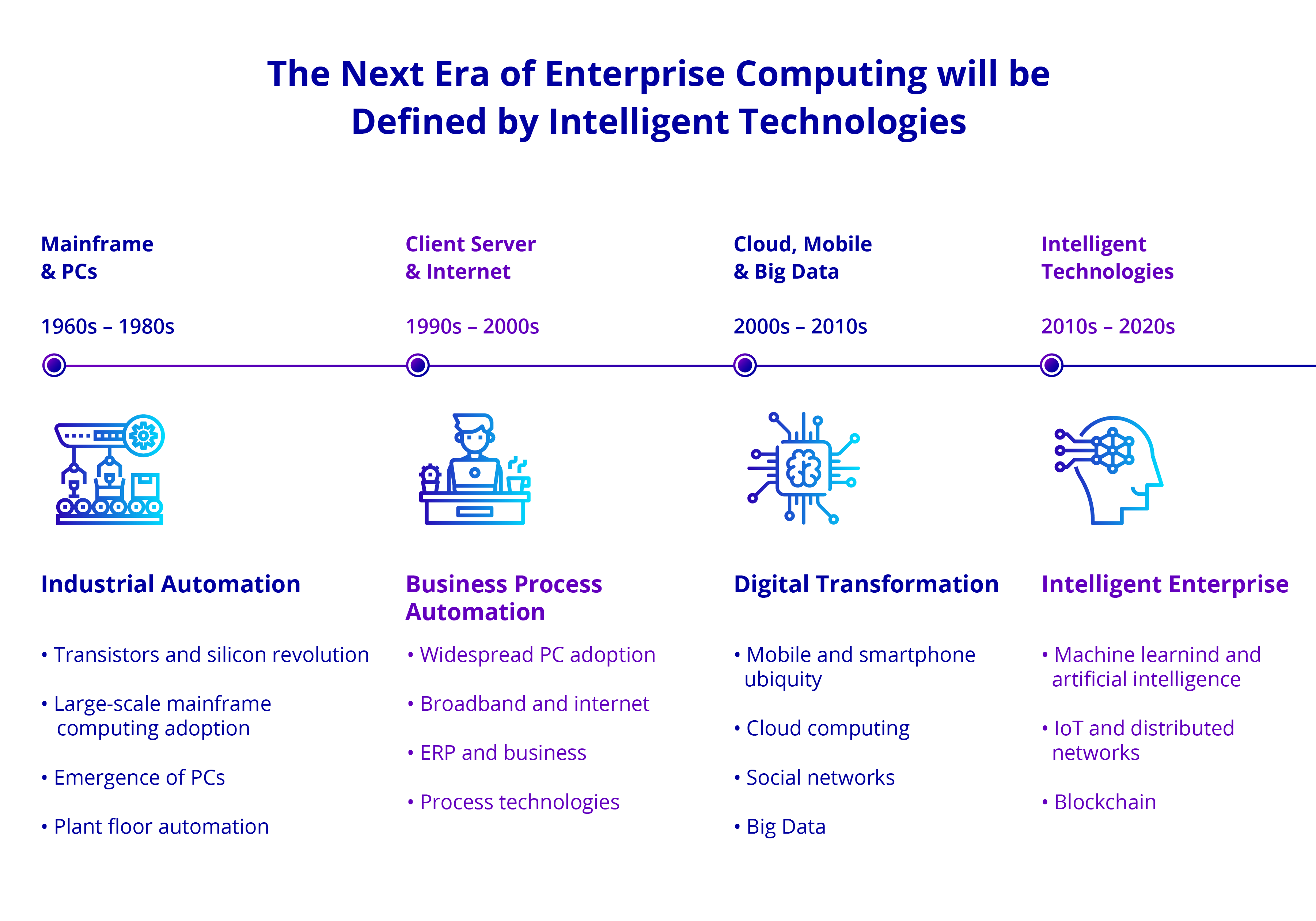 Becoming an intelligent enterprise
An intelligent enterprise uses data and technology effectively to achieve desired outcomes faster and with less risk. It both responds to individual needs, engages talent in new ways, and creates disruptive business models.
Organizations that adapt to the realities of the new world faster with smart technologies, especially internet of things (IoT), artificial intelligence, machine learning, improve their business processes, and can easily meet changing demands. Companies that make sense of data faster and make strategic decisions using real-time reports thanks to new technologies are one step ahead of the intelligent enterprise journey.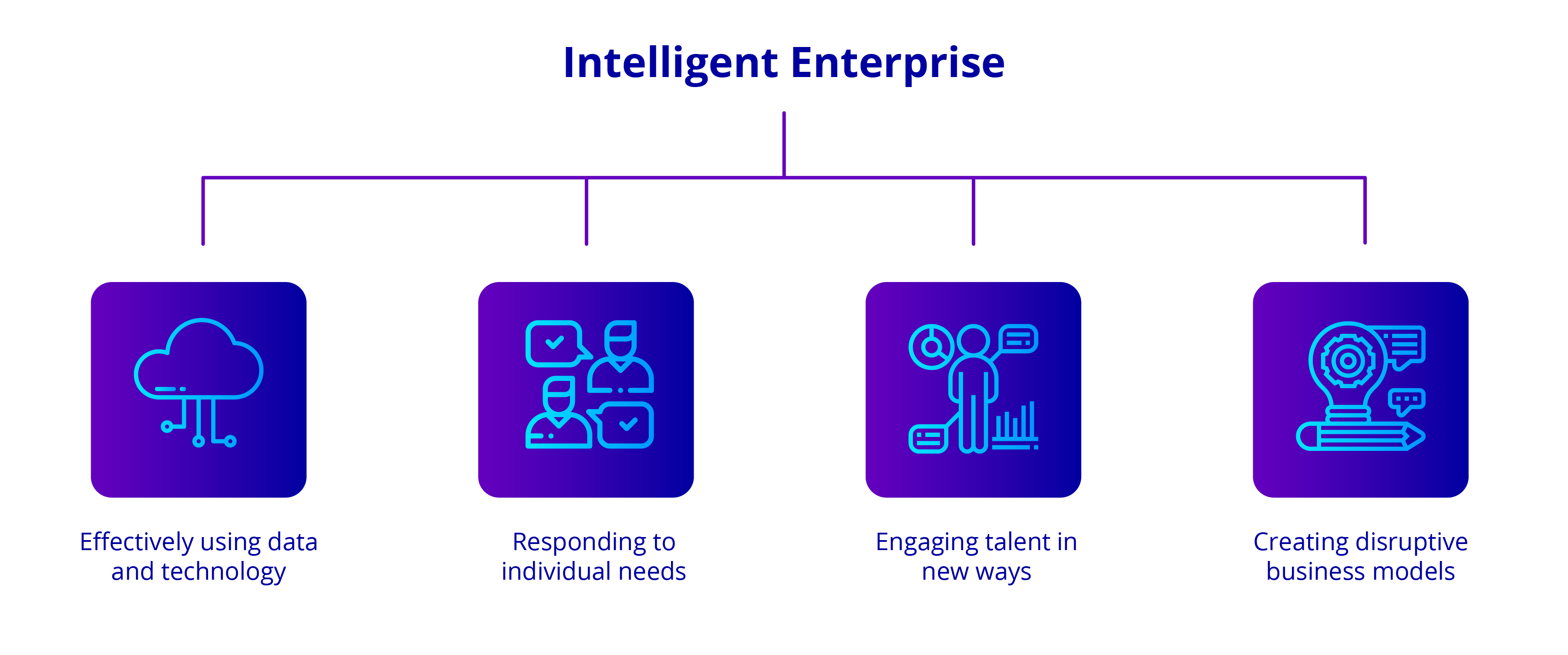 Intelligent enterprises need the focus and agility to manage change, increase productivity, redefine the customer experience end-to-end, and transform the participation of the workforce.
Intelligent enterprises use the latest technologies to turn insight into action across the business – in real time. As a result, they accelerate data-driven disruption and process automation, launch new business models, deliver exceptional experiences, and more.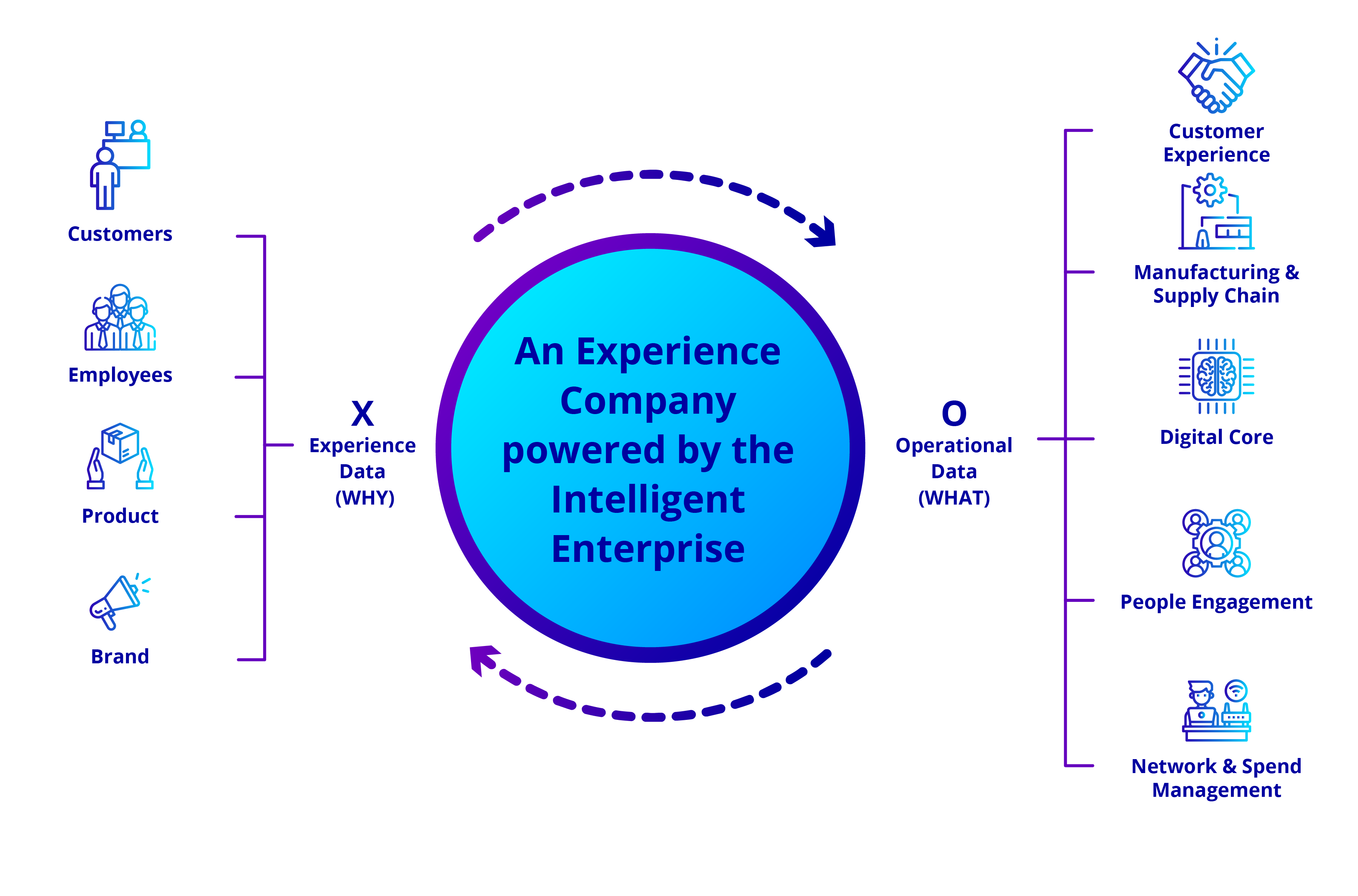 Take the journey! Now...
On your way to the intelligent enterprise, you need to invest in 3 key areas:
1. An intelligent suite that offers unparalleled, breakthrough business value
2. Intelligent technologies that derive innovation
3. A digital platform to enable data-driven intelligence and rapid innovation