End-to-end decision-making for the business
Become a best-run organization by improving and simplifying analytics to support sound decision-making – from the boardroom to the shop floor.
SAP Analytics Cloud
Discover, analyze, plan, predict, and collaborate in one integrated experience designed expressly for the cloud. Access all data and embed analytics directly into business processes to turn instant insight into quick action.
• Cloud deployment
• Real-time analytics
• Ad-hoc queries
• Collaboration tools
Key Benefits

Analytics reimagined
Empower your business with trusted, secure, self-serve analytics. Deliver consistent, accurate insight to the business – conveniently accessible in the cloud.

Simplified planning
Eliminate separate reporting and analytics tools, planning products, and spreadsheets with one cloud solution for collaborative business planning.

Cloud analytics beyond bias
Experience smart technology that automatically analyzes data, revealing key influencers in natural language and supporting what-if scenarios and simulations
Key Capabilities

Business Intelligence
Get real-time insights and explore data with self-service data discovery features. Deliver accurate, consistent data with native connectivity and tools for data governance.

Planning
Plan across the business with one simple planning platform for everyone. Take advantage of advanced visualization, built-in collaboration and embedded intelligence for better data-driven decisions.

Predictive Analytics
Use in-memory technology from SAP HANA and guided machine learning to uncover relevant predictive insights and assess future outcomes – both live and in the moment.
Features
SAP Analytics Cloud capabilities are built on SAP Cloud Platform, powered by our in-memory technology SAP HANA, and can be extended to any device.
Planning and Analysis
Collaboratively plan across the business with one simple application that brings planning and analytics together to help everyone make better decisions.
Act in the moment
Analyze, plan, predict, and report all in one place to save time and better support the business. Plan and analyze directly within your enterprise solution for instant insight to action, and visualize performance metrics and adjust drivers on screen to simulate the impact of decisions.
Enable continuous collaboration
Discuss plans in context for increased accountability – and interact on screen, on the road, or at home to keep the conversation going. By crowdsourcing plans and budgets across the business, you can increase engagement and accuracy.
Become an intelligent enterprise
Discover top influencers of performance without having to look for and predict future values to save time and improve results. Augment manual insights with embedded intelligence for better, data-driven decisions, and ask questions in natural language to get the answers you need.
Leverage a single financial platform
Use an integrated planning and analysis platform for SAP S/4HANA to act in the moment with transactions, analytics, and planning all in one solution. Spend less time on transactional work and more time delivering instant value-added insights.
Business Intelligence
Answer complicated questions in just a few clicks. Blend data from different sources, create compelling data visualizations, and run ad-hoc reports.
Create business intelligence from the cloud
Cloud-based authoring lets you gain business insight directly from a Web browser – eliminating the need to install new software on your desktop.
Access on-premise and cloud data
Data connectors provide hybrid data access to your most critical data sources, including SAP Business Warehouse, SAP Analytics solutions, SAP HANA, SAP S/4HANA, and non-SAP applications.
Explore, discover, visualize, and communicate data
Filter and drill into data to get quick answers to business questions. Build insightful data visualizations, business intelligence dashboards, and storyboards that engage and inspire your audience. Best practices and proven design standards help you create clear communications.
Gain access to real-time business intelligence
Powerful data analytics tools offer instant access to new insights – regardless of the size of your data volumes – when you use SAP Cloud Platform and the high-performance, in-memory computing power of SAP HANA.
Use embedded analytics
Take advantage of extensive self-service business intelligence capabilities, embedded Big Data analytics features, ad-hoc reporting, and what-if analysis – all built into the application.
Discuss and share insights in context
Built-in social collaboration tools help you intuitively work and share information with others – with no need to switch to another screen or application. Social collaboration tools help you speed time to action.
Smart Assist
Get automatic insights at any level of detail – from a data point to a model – powered by advanced machine learning and predictive technologies.
Perform guided analysis with Smart Discovery
Discover the key influencers behind your KPIs and run powerful simulations. Using the predictive functionality of Smart Discovery, you can gain decision-making clarity, make more-informed choices, and take action. You can also share insights with your colleagues quickly and easily.
Explore data nuances with Smart Insights
Uncover contributing factors to your data points using natural language and visual explanations. By activating Smart Insights, you can quickly develop a clear understanding of even the most complex aspects of your data.
Improve data models with Smart Transformations
Automate repetitive data preparation workflows and enhance data models faster than ever. Using suggestions from Smart Transformations, you can rapidly clean and prepare your data.
Gather similar data points with Smart Grouping
Create clusters of comparable data points automatically, based on selected information. You can specify the number of groups or ask Smart Assist to recommend the right number. Use this feature to identify customer groups, perform behavioral segmentation, and categorize inventory.
SAP Analytics Cloud in a Minute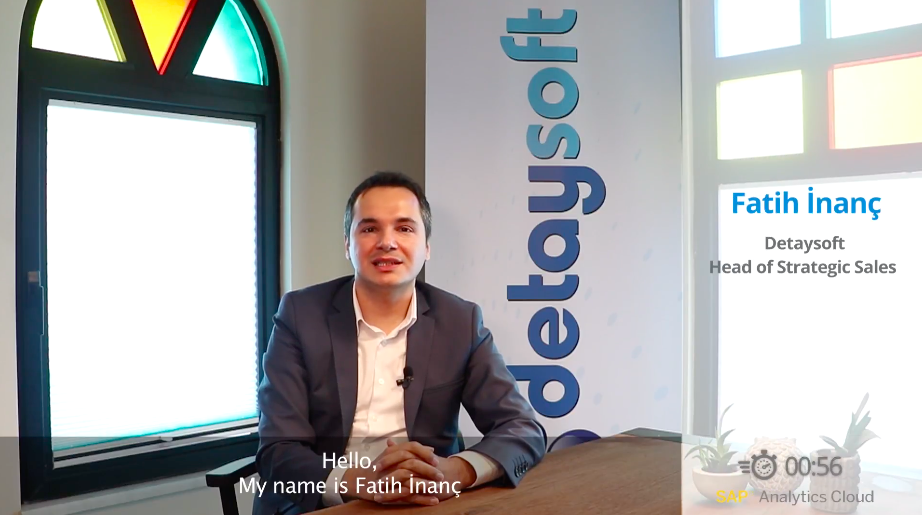 Do you want to explore SAP Analytics Cloud?
With SAP Analytics Cloud, you can meet your needs to collect data from different sources and get visual reporting and analysis, with high speed and performance.
SAP Analytics Cloud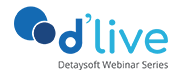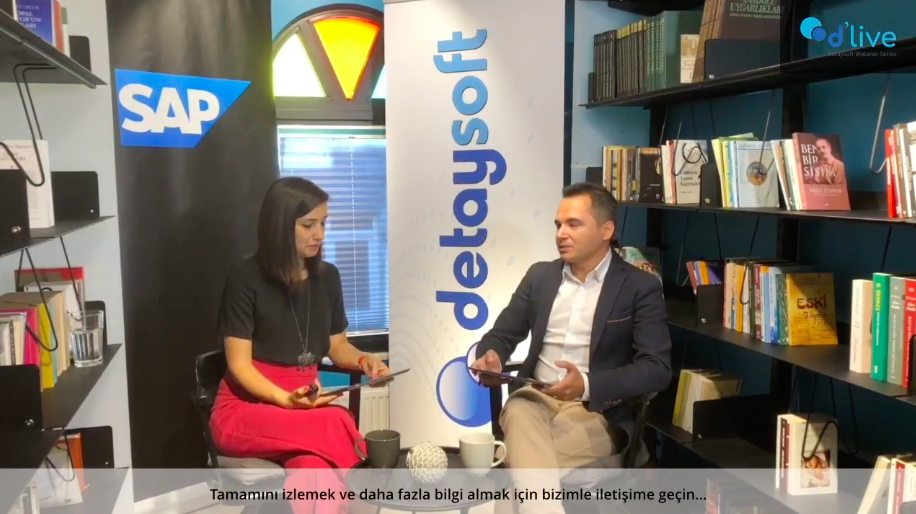 Listen to our customers and us talking about digital transformation with SAP Analytics Cloud
At the SAP Analytics Cloud webinar that we organized together with SAP, Detaysoft Strategic Customer Sales Manager Fatih İnanç and Detaysoft Presales Consultant Nilüfer Akgün shared detailed information and answered questions from the audience about the new generation analytical solution that combines business intelligence, planning and forecasting on a single platform.