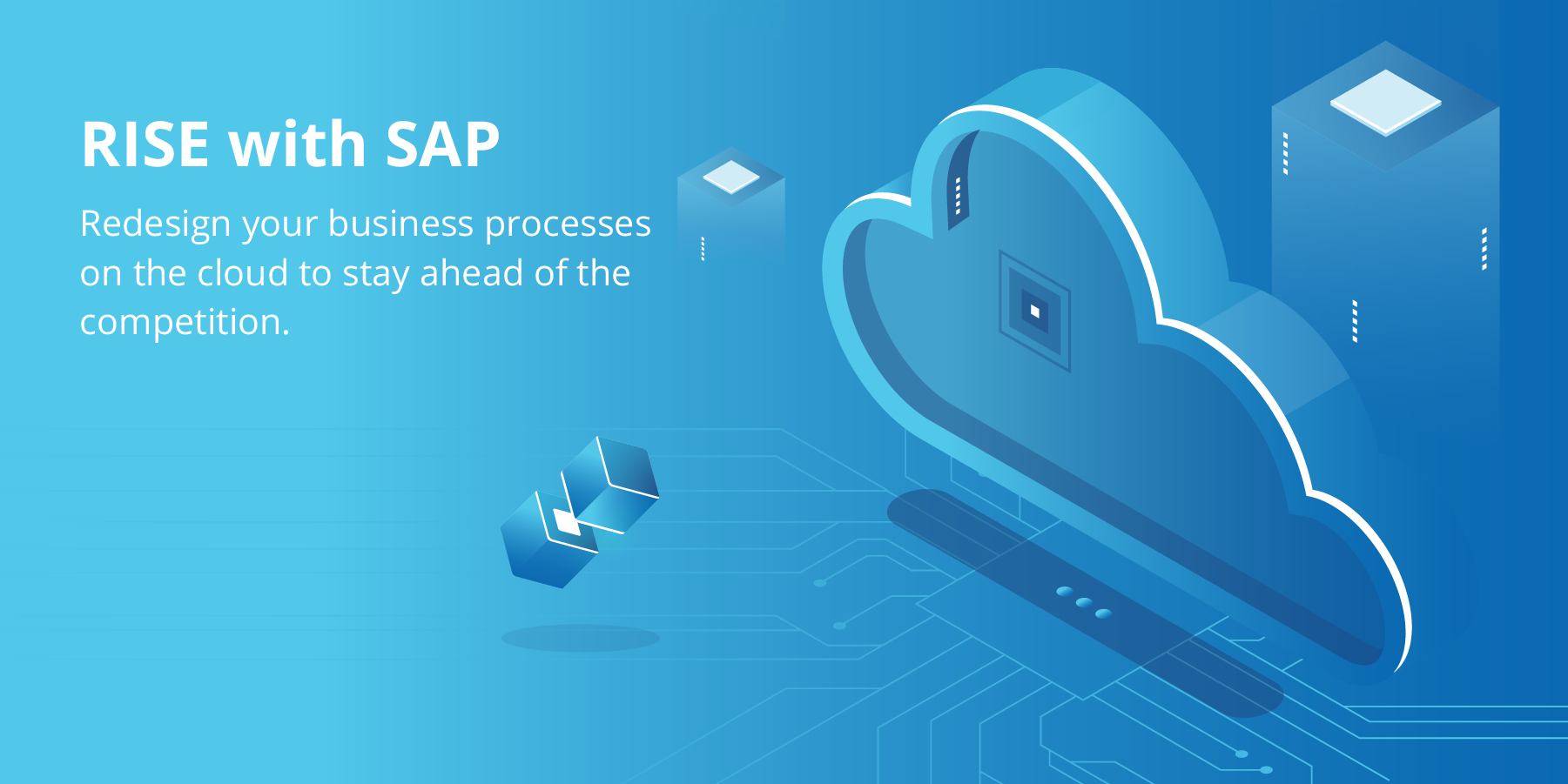 The innovative steps on the digital transformation roadmap are combined with best global practices.
Staying ahead of the curve in today's world requires companies to review the way work gets done and redesign business plans and processes. Using the data and technology efficiently to reach the targets faster with minimal risk, in other words, transforming to an intelligent enterprise should be a top priority for leaders that aim to create value.
Chart your route to the intelligent enterprise journey with Detaysoft.
RISE with SAP brings together all the solutions and services you need for true business transformation in one package.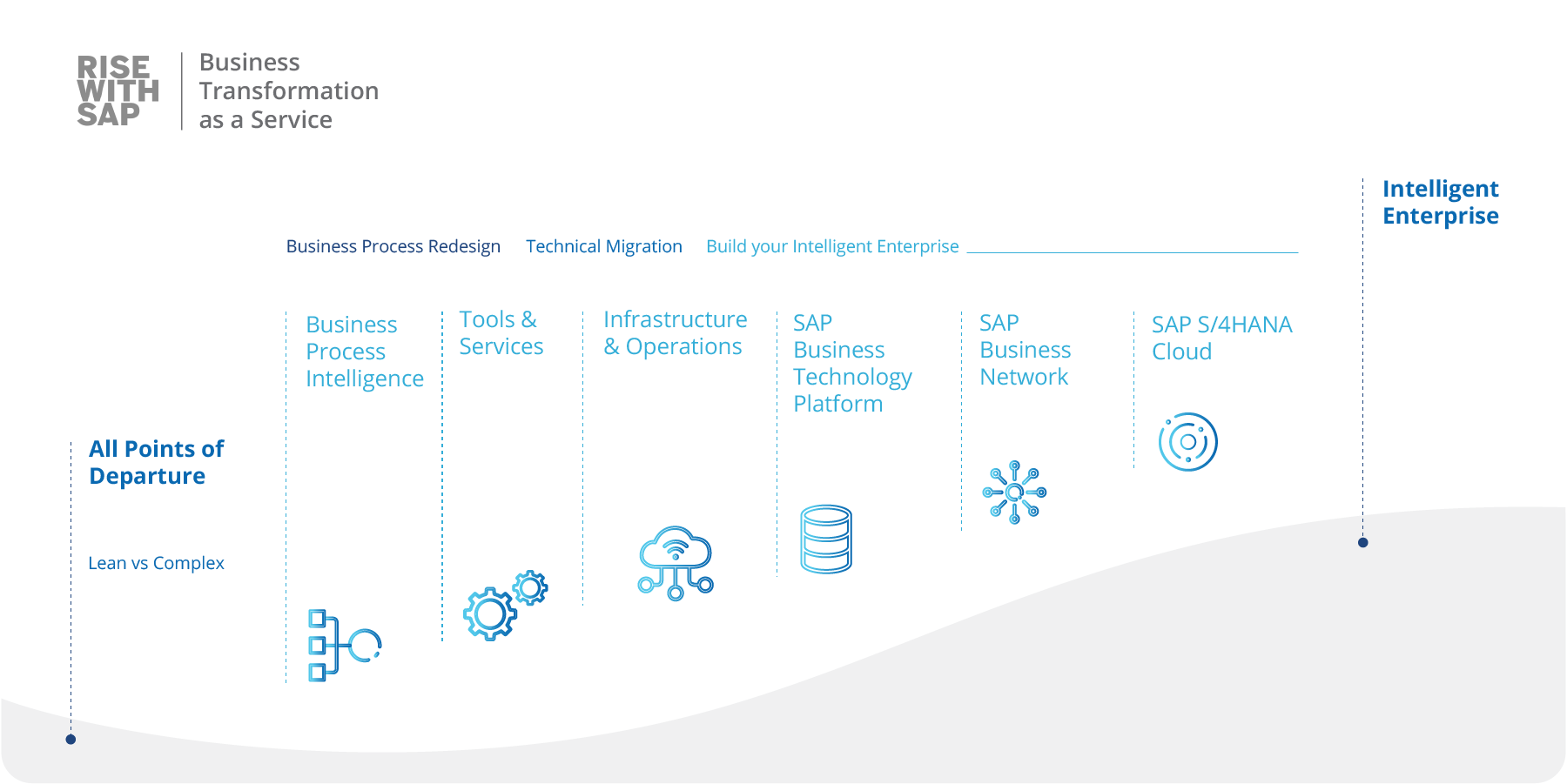 What is RISE with SAP?
Start transforming your business, regardless of where you stand on the intelligent enterprise journey. RISE with SAP brings together everything you need to transform your business in the digital economy!
Next Generation Transformation Package RISE with SAP, which offers S/4HANA, infrastructure, platform and SAP expertise in one contract as a service with a cloud business model is tailored to the customer with Detaysoft's expertise.
RISE with SAP is a comprehensive, on-your-terms and on-your-timeline transformation to the intelligent enterprise. It responds to the need for a simplified, flexible, holistic pathway that is fully accompanied every step of the way. The package bundles together under the same roof the tools, guidance, and support systems required for enterprises to become truly intelligent and fit for the future. Moreover, it empowers you to chart your own course in the manner that works best for you – regardless of your starting point or how fast you wish to go.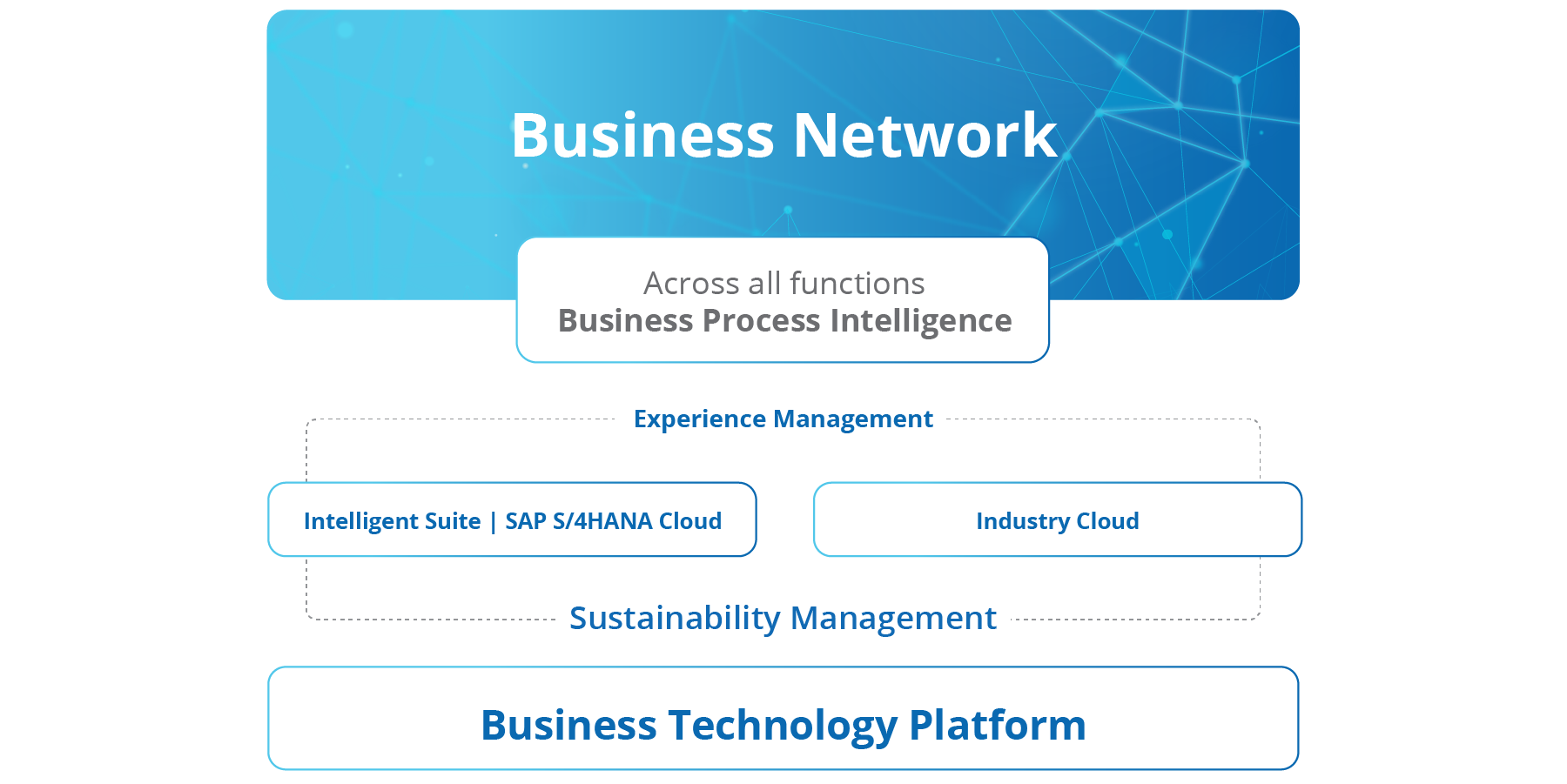 One offer
Get everything you need to simplify your transformation journey in one bundle, without high upfront investments.
Unmatched TCO
Realize the value of your investment with up to a 20% reduction in TCO over five years for SAP S/4HANA Cloud as compared to a traditional ERP deployment.
One contract
Manage your service-level agreement (SLA), operations, and issue management from SAP in a single contract.
What can you achieve with RISE with SAP?
Outcomes with our major investments
Realize the value of your investment sooner, with up to 20% reduction in TCO over five years.
One platform breaks down silos and integrates data, intelligent technologies, and ERP software.
Minimize your initial investment cost.
Savings, speed, and decision-making are all improved, all across your company.
Simplicity by the Bundle
A single offer on a single contract simplifies procurement and makes it easier to manage your vendors.
SAP S/4HANA Cloud – and integrated, extended solutions powering SAP Business Technology Platform – keep your organization agile and responsive.
The world's largest business network helps you collaborate across your company and across SAP's supplier, logistics, and asset intelligence networks.
Help at every step
SAP analyzes your processes against industry standards, offering you tailored recommendations of where to focus your efforts.
Tailored training and tools support you as you move from your current ERP environment.
What is included in RISE with SAP?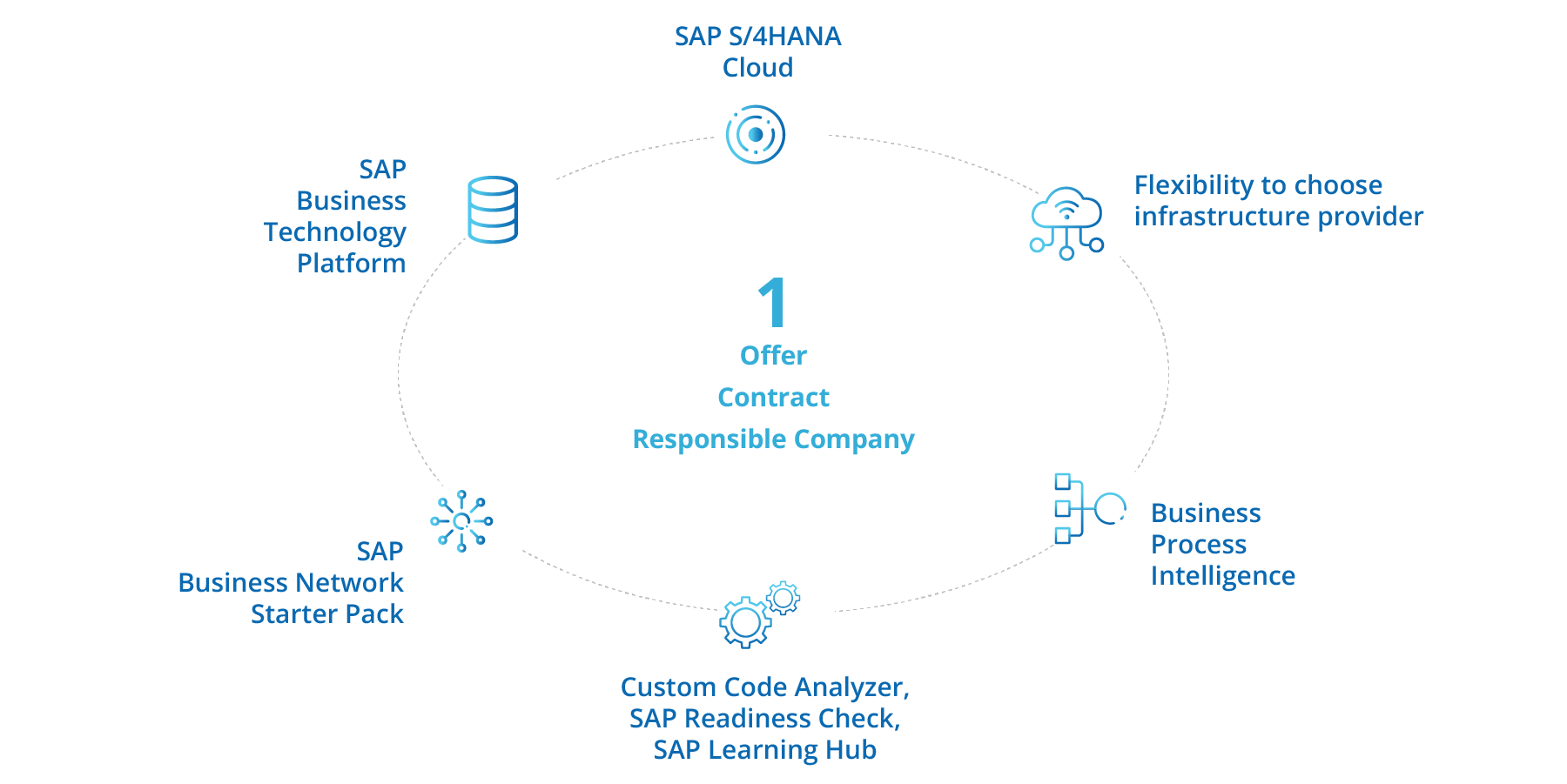 SAP Business Network Starter Pack
Create dynamic, digital connections with trading partners by using our starter pack for SAP Business Network to extend your transformation beyond the four walls of your business.
SAP S/4HANA Cloud
Achieve a fast time to value with a modern cloud ERP. Benefit from cloud economics, leverage best practices across industries and LoBs, and seize new opportunities sustainably.
Consumption credits for SAP BTP
Monitor real-time service usage to better understand project costs, and only get charged for what is used with consumption credits for SAP Business Technology Platform (SAP BTP).
Business process intelligence
Gain insights into end-to-end process performance with process analytics and real-time monitoring, and drive process improvements by automating tasks and workflows.
Tools and services
Leverage a set of preparational, analytical, and enabling tools and services to facilitate a seamless transition from your current ERP environment.
Infrastructure as a service (IaaS)
Select deployment options to deliver IaaS benefits of high performance and reliability at scale to accelerate your journey to the Intelligent Enterprise.
What are the key benefits and values of RISE with SAP?
Business Benefits
• Full scope of SAP S/4HANA including LoB and industry process supporting 25 industries
• Wide range of defined partner add-ons
•64 country/region versions in 39 languages
• Your SAP concierge service to move to the cloud
Strategic Benefits
• System conversions and brownfield migrations into the cloud
• TApplication and technical operations out of one hand
• Safeguarding prior investment
Technical Benefits
• Access to SAP S/4HANA Extensibility Framework
• Side-by-side and In-App extensions
• Code enhancement & code modifications
• Expert configuration
• Scalable platform
What's in it for you?
Acquire the flexibility to address disruption without requiring high upfront investment.
A future-proof business fit for handling tomorrow's changes.
Enjoy a simpler, swifter, more seamless and better supported pathway to becoming an Intelligent Enterprise.
Accelerated outcomes with a fast time to value.
Gain ready access to the entire toolkit for holistic business transformation – everything at your fingertips, all in one place.
20% lower TCO than traditional on-premises ERP deployments.
Why work with Detaysoft?
With 22 years of experience and expertise in over 20 industries, Detaysoft tailors the Next Generation Transformation Package RISE with SAP to your business end to end to meet your needs.
Let's design your business transformation together with our dedicated teams and strong capabilities.
We serve over 300 organizations, all leaders in their respective industries, in more than 20 countries, and create value together with digital transformation leaders who aspire to make a difference by unlocking the potential for innovation with a sustainability approach.
We combine the innovative steps of the digital transformation roadmap with the best global practices to accelerate your intelligent enterprise journey. If you intend to build a system that grows with you and minimize the upfront investment costs, contact us to benefit from Detaysoft's experience and expertise.


Meet Rise with SAP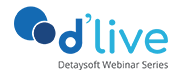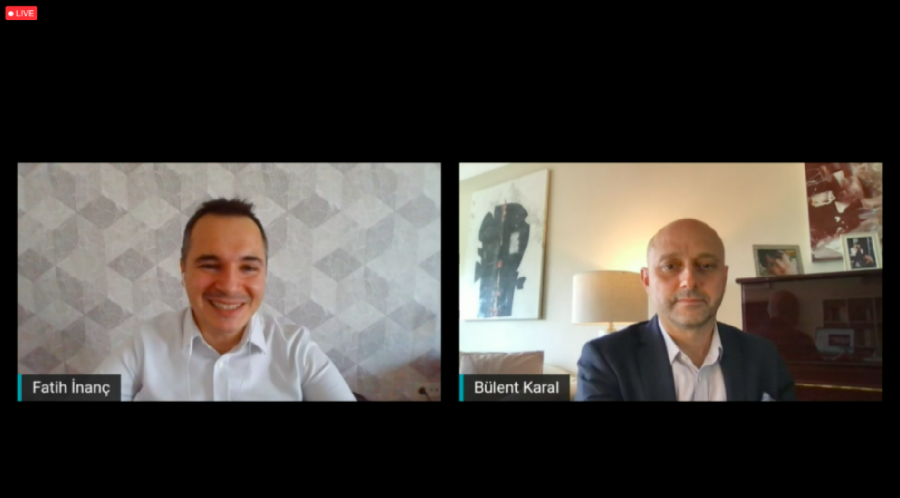 Next Generation Transformation Package for Intelligent Enterprise: RISE with SAP
Bülent Karal, Sales Director, Cloud and Business Solutions, SAP Turkey, and Fatih İnanç, Director, Strategic Sales & Presales, Detaysoft, take a deep look into the scope and value of the Next Generation Transformation Package RISE with SAP.
Please click here to request the full recording of the Rise with SAP webinar.