A comfortable journey with a digital SaaS platform for the connected airports of the future
Airports connect cities and people. As technology improves, airports need to become more and more "connected"! You can build a smart airport with a single, mission-critical communications system using Aero Suite, a digital SaaS platform.
IoT & AI enable the aviation platform to integrate passenger, luggage, aircraft and operations, thus improving the passenger experience, and transforming airport operations, management, and services with the help of intelligent analysis systems and smart devices.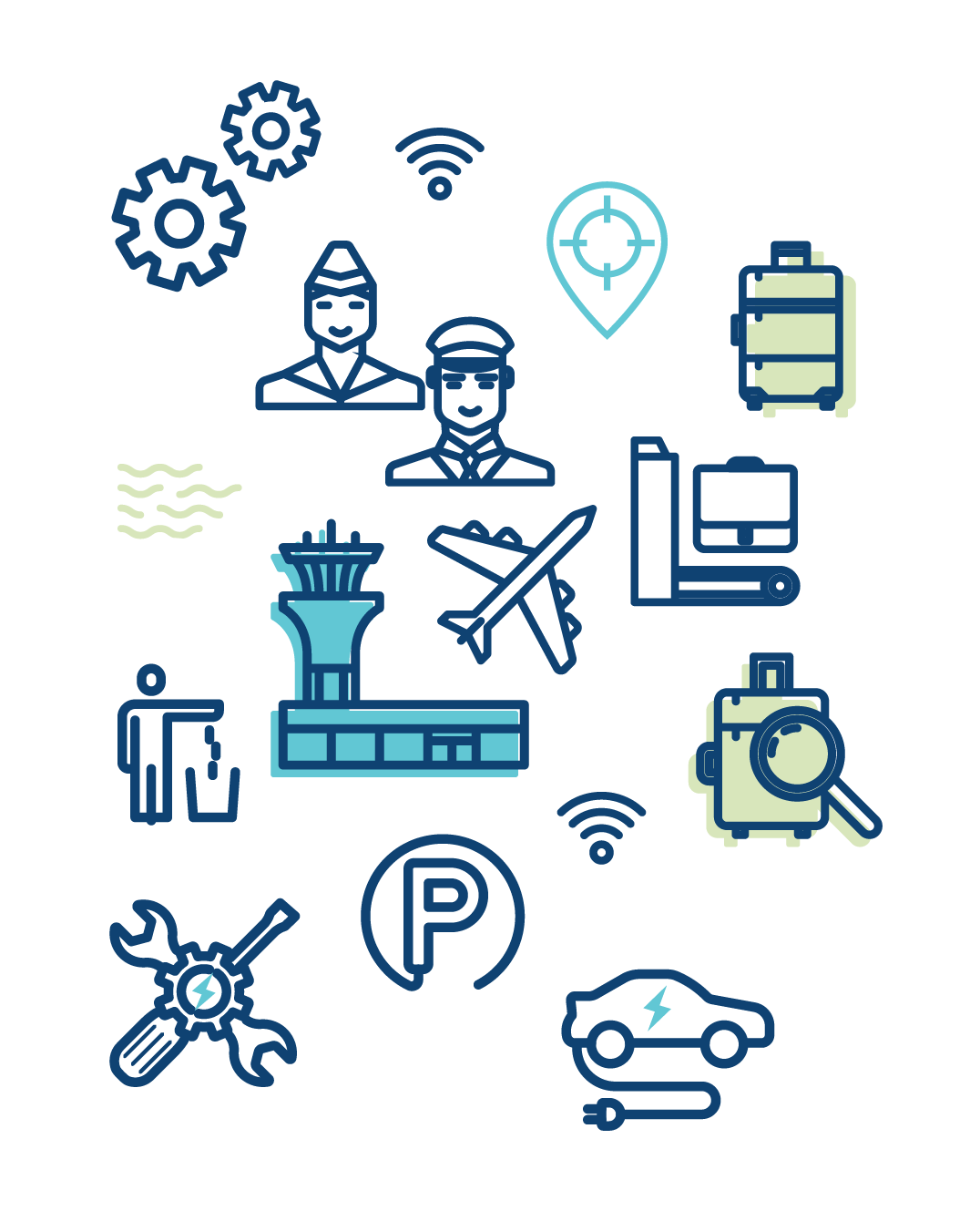 Real-time airport staff locator
Luggage tracking
Predictive maintenance
Parking lots monitoring and management
Token-based authentication
Air quality and pollution monitoring
Foot traffic monitoring
Asset tracking & inventory management
Buildings & bridges health monitoring
Gas, water, electric remote reading
Electric car charging stations
Waste bin monitoring and optimization
Indoor navigation and guidance
New boarding techniques
At Detaysoft, we accompany companies on their smart enterprise journeys with our IoT (Internet of Things) technologies. In partnership with NetOP Technology, we implement end-to-end, turnkey SaaS (Service as a Software) projects in a wide range of areas from design to production, and from sensors to management platforms for smart cities, smart airports, smart agriculture, smart logistics, and in particular Industry 4.0 transformation, and we offer extensive solutions from a single point by integrating the SaaS cloud technologies that we develop with SAP.